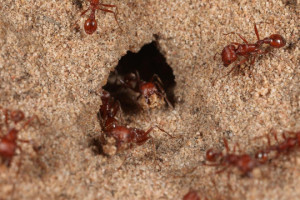 You wouldn't suspect that such a small harmless insect could cause so much terror to home and business owners but they do. Ants can easily invade your home whether in search of shelter or food. It all depends on the type of ant. They can be troublesome to get rid of using in-store solutions but you can always call us to get professional pest services that really work.
We will identify the type of ant taking over your home before recommending a solution to get rid of them. While taking action to control the ants already present we will also educate you on what to do to prevent them and locate the entry points from which they are coming from.
If you're tired of dealing with these little tiny pests in your break room or kitchen or any other area of your home or business give our  experts a call at (626) 722-5214 today. We provide superior ant control to the Covina and surrounding cities so call us at (626) 722-5214 today to schedule an appointment and be pest-free again.