Pest Busters Pest Management provides the most effective pest control and rodent control services to Covina and nearby cities. Forget about being forced to sign annual contracts; we offer a variety of residential pest control service options. Whether you need a one-time treatment or prefer quarterly service we can help.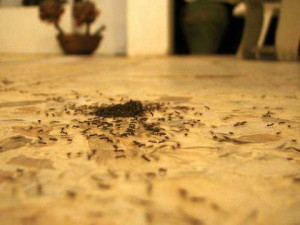 Whether you are having problems with cockroaches, spiders, rats, bed bugs, or just about any other pest, we want to help keep your family safe. Typically, pests prefer to stay hidden when it's cold outside. In many cases, these bugs and critters will find shelter in your home. This is why spring and summer can be quite pest-heavy.
In recent months we have been having an increased number of calls in Covina about cockroaches, fleas, bed bugs, and bees. Bed bugs can prove to be quite complicated to eliminate, so it's unfortunate that bed bug problems seem to be on the rise. We tend to receive steady calls for termites. Termites are experts at stealthily invading homes without being noticed and stay unnoticed while they destroy your residence.
We believe that protecting your family (and pets) is very important.  We too take your family's well-being very seriously. While performing our extermination services our technicians will ensure that the area is safe.
If you absolutely despise pests of any kind, then we strongly suggest our quarterly pest control service. With one of these plans, an exterminator will come out to your house periodically to implement preventative treatments. Our goal is to use a barrier to keep pests away before they become a damaging problem.
If at any time between the scheduled visits you encounter a pest problem you simply phone us and we'll come out to handle it.  This is included in your preventative plan. Give our Covina pest exterminators a call at (626) 722-5214 today and we'll be glad to discuss your alternatives and assist in in any way possible!