Are you aware of how many termite types can be found across the world? 2,000. That's a whole lot! This is why hiring a pest control company to eliminate these pests for you can be more effective than in-store solutions. We can identify the type of termite and recommend a treatment specifically for the type you are dealing with. Each year there are thousands of homes that need treatment for this specific pest and most have already had a lot of damage done to their property before discovering them. Our Covina termite control solutions are just what you need!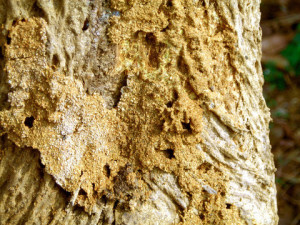 Main Types of Termites in Covina
While there are thousands of termite types across the globe, they all fall into three main types which are (1) Drywood, (2) Subterranean, and (3) Dampwood. We will identify which type is causing damage to your home when we come to inspect it.
Call for your Covina Termite Inspection
One of the many ways people typically find out they have these pests is by finding damaged wood. Mud tunnels going from the ground to foundation walls is also a common sign of this unwanted pest. If you suspect you have termites, we recommend that you schedule an inspection right away. Our termite inspection is performed by visually inspecting the areas where they are commonly found for signs of active ones as well as any other wood-destroying organisms.
Give our Covina termite control specialists a call at (626) 722-5214 to schedule your appointment or learn more about our effective and superior pest solutions.